World Book Day 2021
As World Book Day was whilst the children were still being home schooled, as well as talking about the day on 4th March, we decided that as our children love to dress-up we would celebrate this day once all the children were back in school. So on Wednesday 10th March the children (and staff) could dress up as a favourite book character, should they wish to do so.
On this day we have a tradition at Charsfield, where the staff share a favourite story with the children, which is then followed up with an activity/task based on that story.
Mrs Reeve and Mrs Merry decided to share, with KS2, the story 'The Highway Rat by Julia Donaldson'. After this story the children were asked to act the story out and to create a performance poem, which was recorded. Mrs Reeve chose to dress up as Mary Poppins and Mrs Merry was dressed up as a witch.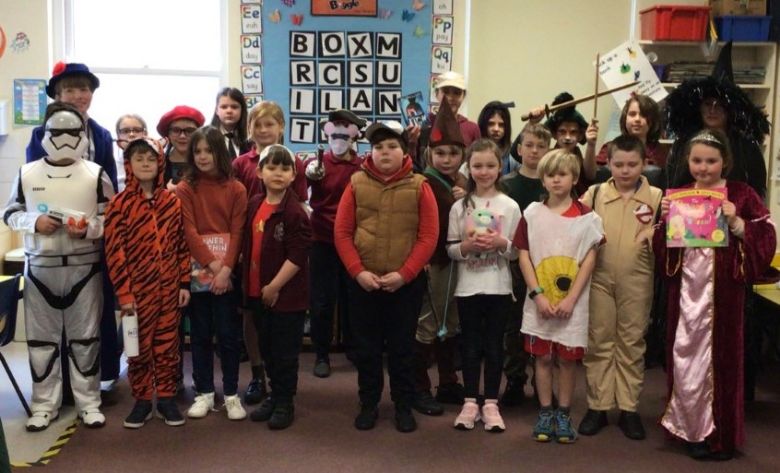 The first story that EY/KS1 listened to was read by Miss Sayer, who was dressed up as a tiger. She read 'The Tiger who came to Tea' by Judith Kerr. Mrs Butcher joined Miss Sayer for some tea, dressed up as the Mad Hatter.
Mrs Crane shared the story 'The Giraffe and the Pelly and Me' by Roald Dahl.

The story starts with an old wooden rundown house that Billy wants to buy but someone else moves in. Their task was: what would you turn an old wooden house into and who/what would live in it?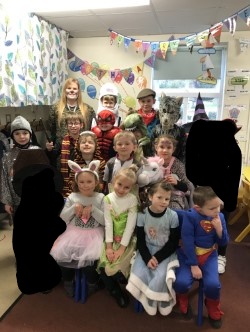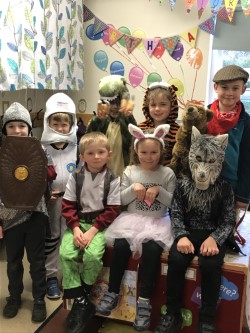 Then, lastly for World Book Day and 'Share a biscuit', Mrs Smith read 'The World made a Rainbow' by Michelle Robinson, to the whole school via video link. After getting the children to think about what the story was telling us, the task was to recreate a rainbow that they might've created last March, but this time they were to write/draw something that they would 'HOPE' to be able to do once the restrictions have been lifted.
This is something we have been doing once a week during the recent lock down on a Wednesday afternoon, 'Share a biscuit, share a story' has been received so well by the children that we have decided to continue it, as the children are in their seperate bubbles, we will join each other via video link and member's of staff will continue to take it in turn to share their stories. These can be seen on here under 'Home Learning - Share a biscuit, share a story'.