Parent Assembly - 15-11-22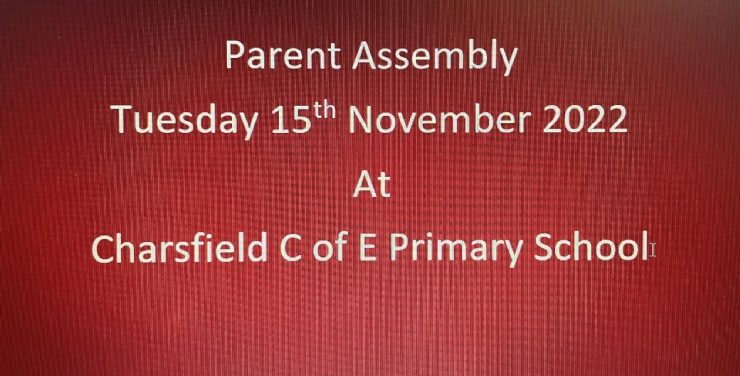 Our first Parent Assembly of 2022
On Tuesday 15th November, we were so happy to be able to invite the parents in to see what the children have been learning about this term.
We started with Class One (EY, YR1 & YR2), sharing some work that they had started in their 'Share Morning' with their parents. This was based on their topic 'Movers and Shakers', which was learning about 'ordinary people who have made a big difference', they spoke about the information they had learnt about their person. They then went on to share some of their literacy work. The children in EY shared the song 'I can sing a rainbow' using Makaton signs as they sang. They then went on to share work about the short film 'Poppies - Cbeebies', sharing some of the wonderful words they had thought about. The children in YR 1 & 2 shared work they had learnt about based on the story 'The Queen's Hat' and then work focussing on a poem called 'Fireworks'. Again they had been thinking about the way words can be used in their writing.
Class 2 (YR 3 & 4) shared some Literacy based on the story 'The Incredible Book Eating Boy' and then along with Class 3 (YR 5 & 6) they shared some artwork. In the first piece they had been looking at pictures of insects and recreating that picture, looking at all the little details, including colour. Next they shared some artwork inspired by Andy Warhol and had to create their own using a picture of a bee. Lastly, some children read out their acrostic poems based on 'Reconciliation'. They have been learning about this in their RE lessons.
All the children sang 'The Mustard Seed', using actions as they sang. This is a song they have been learning in Collective Worship.
Photos of the work shared is in the photo gallery.