Summer Play: Hoodwinked!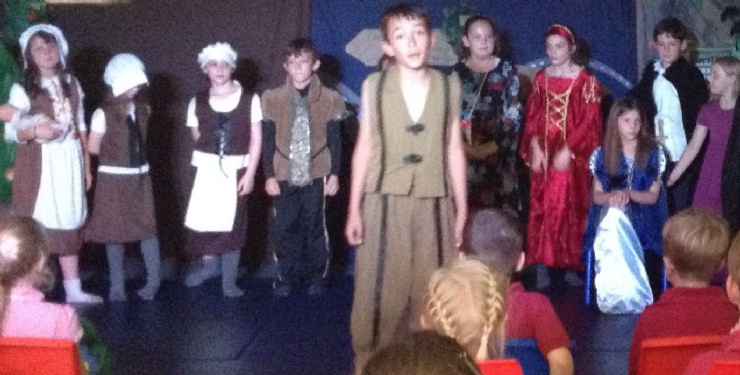 The performances of Hoodwinked by Key stage 2 were marvellously entertaining. Well done to all involved, we very proud of all of you. Well done to the back stage crew: Ben, Findlay, Katherine, Harry C and Francis for keeping everything running smoothly behind the scenes.
A particular thank-you to Findlay who was especially helpful in leading and training up the back stage crew this year. Thank-you to Mrs Foster and Mrs Merry for their help with props; to Mrs Bradshaw, Mrs Jeffery and Mrs Coulter for their help with make-up, to the Friends (PTA) for providing (the very welcome) refreshments during the interval and the Messenger family for providing the air conditioning units and fan to keep us cool! Well done everyone!