Basketball Competition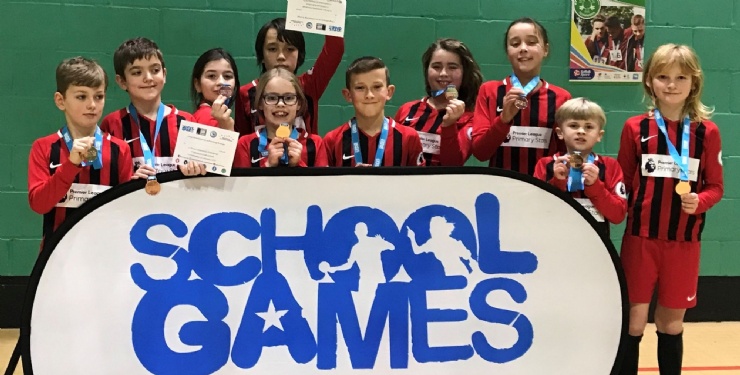 On Wednesday 29th January, our school basketball team played in a tournament at Debenham Leisure Centre.
The atmosphere was buzzing. We played four games winning two (3-2 & 19-1), and we drew two. We were runners up in Group A and had to play runners up from Group B in the final for third or fourth place. The game against Fressingfield was fast and they had some tall players. Our team handled the game well and won 23-7. Our Charsfield team achieved a 3rd place medal of which they are all very proud.
Steve Parry, who runs the competition, commented that during our game against Eye Primary, he saw the best skill and play of the tournament (in this game we drew 8-8.)
Quotes from our team about the tournament:
· I liked the intensity of the game against Eye.
· There was good sportsmanship.
· We had a fun supportive team that played well together.
· Great getting a medal.
Well done to everyone on the team!