Odd Socks Day - Anti-Bullying Week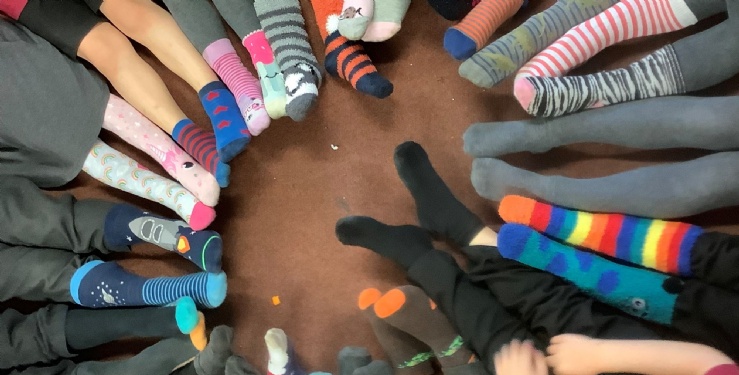 To mark the start of Anti-Bullying Week (11th – 15th November), pupils and staff donned their odd socks to show that we are all different and unique. In school assemblies, pupils are learning about the theme of "Friendship" and will be learning important social skills to include others in games and the impact that unkindness can have on a child's life.
Mrs Reeve feels that it's important to address bullying early on and as a school we have a clear message to our pupils that bullying shouldn't be a part of growing-up and that it is important to speak out. As a general rule, we are very lucky that our pupils in all year groups get along remarkably well and this is often something that is commented on by visitors. However, the pupils know that if they are a victim of, or witness any unkind behaviour to report it immediately.