Great Charsfield Bake off for Children in Need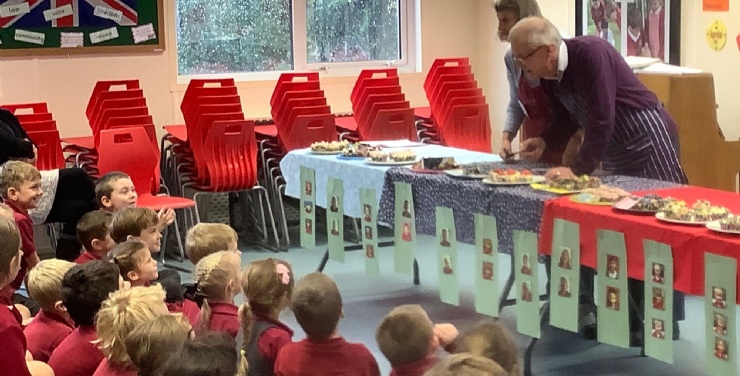 Pupils at Charsfield C of E Primary School held "The Great Charsfield Bake Off" to raise money for BBC Children in Need.
The children worked in small groups to make cakes and biscuits for our Bake Off judges, Mr "Hollywood" Wilkins and Mrs "Mary Berry" McArthur, (both school governors) to blind taste in front of the whole school and parents. There were lots of tasty treats on offer and the pupils excelled themselves with their decorations. Mrs Reeve, Head of School, said "Pupils worked hard in their groups weighing ingredients, following a recipe and working collaboratively to successfully complete their bakes. The children enjoyed themselves and were delighted to have two of our governors judge their bakes in a child-friendly way." Afterwards Year 5 and 6 pupils helped to sell the goodies to raise an impressive £55.15 for the charity.
The school also had a "Dress Up for Pudsey" Day on Friday 15th November where pupils paid a £1 donation. This raised a further £45 for this worthy cause.